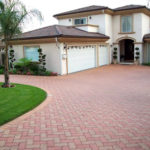 Why Choose Bristol Driveway Services For Your Home?
Welcome to Bristol Driveway Services. We provide driveways, block paving, paths and patios through the greater Gloucestershire and Somerset region. Read on to learn more about our materials, services and promotions. 
The drive is often the first impression visitors will have of your home. Our clients know that a new or well maintained driveway can dramatically enhance their homes aesthetic appeal and marketability. 
Our Materials Include Block Paving …
Materials generally used in driveways including pavers, tarmac, concrete and gravel. There are pros and cons to every material. For example, gravel is the cheapest option but requires the most maintenance. Meanwhile, block paving is more costly. However, it's resilient and comes in a series of intricate designs.
Pavers are popular for their durability and diverse aesthetics. There are multiple manufacturers on the market including Marshall's and the ever in demand Drivesett and Bradstone's Woburn range. Visit our block paving page for more information.
Tarmac
Tarmac is easy to maintain, relatively inexpensive and durable. A tarmac driveway typically endures for up to 15 years.
Concrete
While some are drawn to aesthetics, others know concrete is arguably the most durable driveway material. As many home owners can attest to, concrete can endure for decades.
And Gravel …
The are many popular grades of gravel driveway. These grades include limestone, granite and shale. Gravel is popular among our clients as the most cost effective solution. However, it's also more high maintenance.
Once the materials have been given the green light we work with graphic designers to rouse your vision to life in a series of drawings. Whether your priority is aesthetics or durability we'll work with you to find the most suitable option.
Servicing The Greater Somerset & Gloucestershire Areas Too
Our service areas include the greater Somerset and Gloucestershire area. Towns, cities and hamlets we service include the greater Bristol area such as Yate, Clifton, Keynsham and Thornbury. We also work in Bath, Weston, Gloucester, Cheltenham and beyond at our behest. 
Please call the BDS team on the number below, or via our contact page, and we'll strive to get back to you promptly.
Call Us Now On 07521451631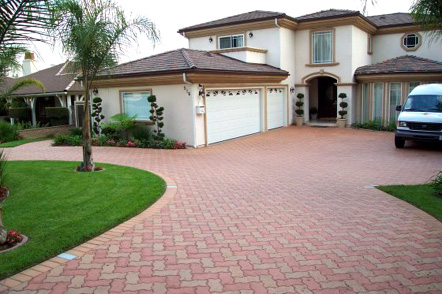 Let's Answer Your Frequently Asked Questions
Below are a sample of client FAQ's. Let us know if we don't address your questions.
Do BDS require a deposit before work ensues?
Unlike other rival firms, our team do not require a deposit before beginning work. We want our customers to feel assured the final result will be completed to their standards — Risk free.
Will you provide us with an in person estimate (no strings attached)?
Of course. We provide free estimates to all customers in the greater Bristol area. We'll occasionally travel further at our discretion. Please get in touch.
How long do your jobs usually take?
Of course that varies depending on the job in question. However, we pride ourselves on efficiency and finish most jobs within 2 or 3 working days.
What materials does your team use?
Our team are experienced installation specialists. We have a catalogue of ethically derived materials for you to choose from these include paving, gravel, concrete and tarmac. Read more on this below.
Following installation, how many days do I need to wait before using the driveway?
Although this answer may vary depending on the materials we use, we generally recommend up to 5 days before use.
Is your work guaranteed?
Yes, it is. If for any reason you're not satisfied with the final result we'll work with you to correct any issues. We take pride in our customer service and final product.
Call Our Team Today
07521451631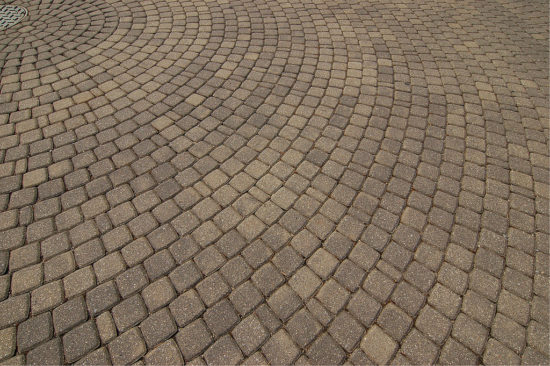 Landscaping
Many of our clients are new homeowners who have requested affiliate services or recommendations of local trades people. Working through one project at a time, drives are often accompanied by a new lawn, deck or patio. 
Through time we've added turf, decking, patios and garden paths to our list of trades to meet the demand of our clients in the Bristol area. Today our landscaping team are able to fulfil these inquiries and revolutionize the look of your garden. 
Garden Decking
Decking is an ideal compliment to a lawn or footpath. Decks are often an extension of your homes living space, a hub for gatherings and protects the value of your property.
Whether you require a standard platform deck or a bespoke fixture, we can help. Our team install wooden and synthetic decking options and boast a catalogue of materials and a portfolio of our finest works to assist you.  
Driveway Cleaning
Unlike lawns, your new installation doesn't require ongoing maintenance. However, once a year it may benefit from a refresher. Our team know how maintain and refresh materials so that they endure for the long haul. We have specialized cleaning tools including pressure washers and detergents to revitalize your drive, deck, foot path or patio. For Bristol Driveway solutions, call us today. 
Call Us On 07521451631